---
A generation stands on the shore, many tens of thousands of faces, hunting, hoping for something more. But you must... trust.. what you are.
We will shine... like the stars.
A new world will be born. The next new day is coming, see the light just around the door.
The music is the key. Your mind is the door.

You saw this before... it was in a dream.

So many silent someones, focused upon a tiny shard, a gleam, of brilliant light curving out just beyond the horizon of a new morning..in a strange, straining effort to see what lies beyond the curving ocean's edge -- to catch a glimpse of the glowing orb that will rise at dawn beyond the farthest reaches of the horizon.

This day... we call tomorrow.
- - -
Working in Los Angeles With Kids At-Risk of Joining Gangs
Alex Sharp Cole has been working with teens coming from high crime neighbourhoods in Los Angeles where many were at-risk for gang activity -- helping them to create their own musical.
- - -
As an Artistic Mentor and Teacher
Alex Sharp Cole brought his course to the California Institute of the Arts (CALARTS) "How to Start a Cultural Revolution in Your Home Town: the Conscious Creation of Context," which drew enrolment from fine art, music and theatre students coming from all over the world -- some of them came from countries where artistic expression is punished by imprisonment or even by being "disappeared." His course which he continues to teach focuses on bringing the broader context into an artist's practice, helping them to find ways they can use their artistic practices to trigger change in their communities, and how coming to a larger understanding of ways in which art can be especially effective in changing culture, encouraging an attitude of openness among the public and even trigger sweeping changes in the cultural mindset.
- - -
Refugees in Europe
The town government of Mölndal in Sweden, brought Alex on to create a music program at their refugee center situated on the outlying countryside for refugees who were minors -- all of them being under 18, without any parents in Sweden.
Hosting a series of summer concerts here drew interest from Swedes of the town, who traveled there to watch the performances on an outdoor stage together with the youthful newcomers.
The intrinsic power of a shared musical experience is striking, the beauty is long-lasting in the mind's eye -- long after the golden light of the Swedish summer fades and seasons change. The bonds music can create in a single afternoon can last for a lifetime. Music completely transcends language, culture and politics.
- - -
Artistic Research
Alex Sharp Cole's artistic research, published at the University of Gothenburg department of music, is intended to read like a guidebook for experts and non-experts alike who want a boost of creativity. It describes a method of accessing one's own hidden, deep creative potential.
- - -
Albums / CDs
Submadreamgun, Adventures in POP, Lost Songs, Cityboy: VideoLoveGunsForever, The Gamlestan Apartment Recordings

Films / DVDs
Light and Dark, Summer of FUN, Vera's Vision, A Song to Stop Dancing
....
*Aside from Alex Sharp Cole's music albums, writing, films, theatre pieces and his own personal artistic practice, Alex Sharp Cole has worked as a composer for film productions and as a songwriter, sound designer and producer for his own record label, Personal Recordings of Sweden.
- credits include composer, sound designer (see
IMDB
) for feature-length documentary, * Journey to the Maya Heartland* by Australia-based independent filmmaker, novelist,
Jeff Cushing
, and others.
---
---
---

Artistic Practice
Alex Sharp Cole enjoys taking his own art practice outside the "safe" contextual environment of the gallery or theater to reach new audiences. An example of this is his performance art piece "Cult" (2010), taking place in a Los Angeles suburb, where onlookers began to become unsure of whether or not the performance was real. This ambiguity at the heart of his work reflects a longstanding interest of his in looking into "the reality of performance" -- questioning, from this metaphysical perspective, what difference, if any, exists between art and life.
---
For Updated Info :
Facebook Artist Page
-Videos-
YouTube
Vimeo
-Music -
Spotify
,
Reverb Nation,
Band Camp
,
Sound Cloud
- - -
Press and Academic Institutions
Journalists, critics and authors may use contact form (below) for special access to articles and certain publications, music, films and general questions.
For others please specify in your message if requesting an interview or meeting, an educational presentation, artist consultation, or public speaking event (yes ordinary fan mail is welcome too, naturally :)
---
Powered by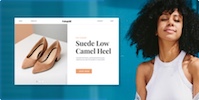 Create your own unique website with customizable templates.